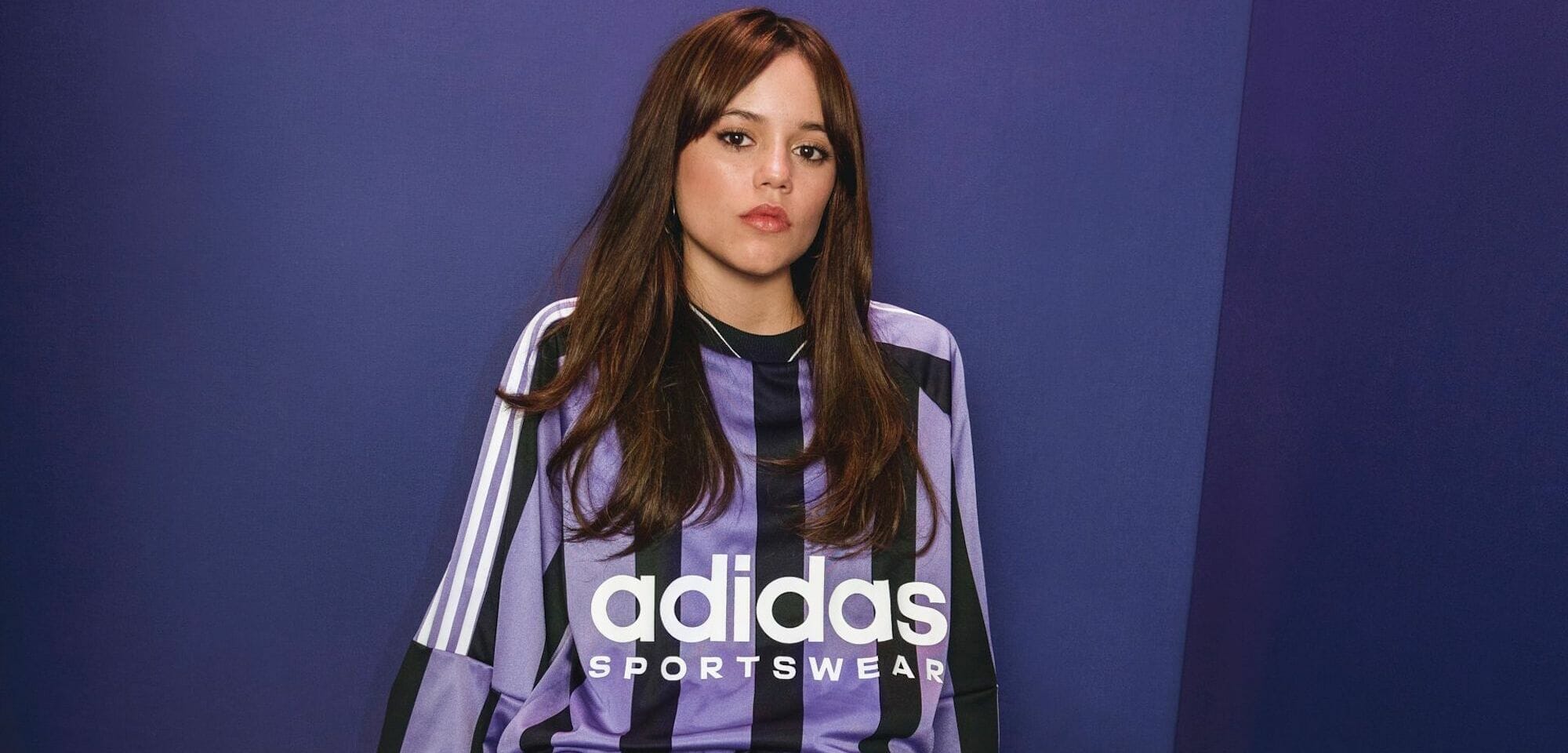 Don't Miss the adidas x Jenna Ortega Collab
Multihyphenate icon Jenna Ortega has many accolades under her belt. The award winning actress, avid soccer fan, yogi, and Wednesday Addams queen is now adding an additional accomplishment to the list. In partnership with adidas—shoppable at multiple Simon locations—Jenna Ortega has been revealed as the face of a brand new label at the sportswear company—the first in its 50 years.
"My love for adidas is one that goes back years," says Ortega. "Growing up, for me it always had to be adidas sneakers and tees as the go-to. To this day, so much of my wardrobe is made up of the iconic three stripes. I feel so honored to become a part of this legendary family of changemakers and be the face of its all-new label."
Whether it's classic neutrals you seek or you're itching to add a pop of color to your wardrobe, the new Sportswear line has you covered. Rock the lavender tracksuit set for a head-to-toe matching look, or opt for the oversized soccer jersey for a sporty-chic 'fit. Finish your OOTD with new kicks decked out with moisture wicking materials for comfort and style—featuring the classic triple stripe, of course. The German sportswear brand has defined what's next to come in sportswear style, and a partnership with Ortega is a natural coalition of innovative spirits and a passion for athletics.
"At adidas, we are constantly looking at ways we can push the boundaries in both sport and culture, which is why it's so exciting that we can announce Jenna Ortega has joined us to launch our first new label in 50 years," announced adidas Executive Board Member Brian Grevy. "A progressive and passionate next generation pioneer that is making waves across the globe, her fresh and creative way of thinking is what we, as a brand, found ourselves on and continue to be inspired by."
Ortega fully embodies Gen Z's indestructible spirit. Growing up on-screen, the actress has secured her status as a face of a generation—from her earliest days on Disney to her latest cutting-edge role as the lead on the Netflix series, Wednesday. An on-screen chameleon, Ortega has excelled in genre-blending roles and proven her acting chops alongside the likes of Mia Goth and Penn Badgley.
Adidas' three simple stripes have long defined the status of activewear and solidified the brand as a determiner of cool in the world of high-end sneakers and swaggy sweatpants. Which piece in this must-have collection are you eyeing?! Shop adidas x Jenna Ortega at your local Simon center.