sign up for the newsletter

fill out a survey

book a room

visit a storefront

share on social media

see a show

refer a friend

download our app

submit a review

purchase a product
earn 500 points

get a discount code

unlock exclusive content

earn a reward

unlock an NFT

get early access

be entered to win

get free shipping

Tell us what you would like to experience during your stay, and we will show you personalized offers, recommendations, and rewards.
Select your ideal experiences
Click submit above to preview her reward

Show to your waiter to redeem off your current tab.

VIP Discount on Next Visit
Full Name
Age or Age Range
Gender
Ethnicity
Location & Hometown
Profile Photos
Likes and Interests
Birthday
Email Address(s)
Actions in System
User Influence
Social Impressions
Segment Tags
System Standing
Shares in System
Post Engagement
Sales Conversions
Program Referrals
+ Custom Insights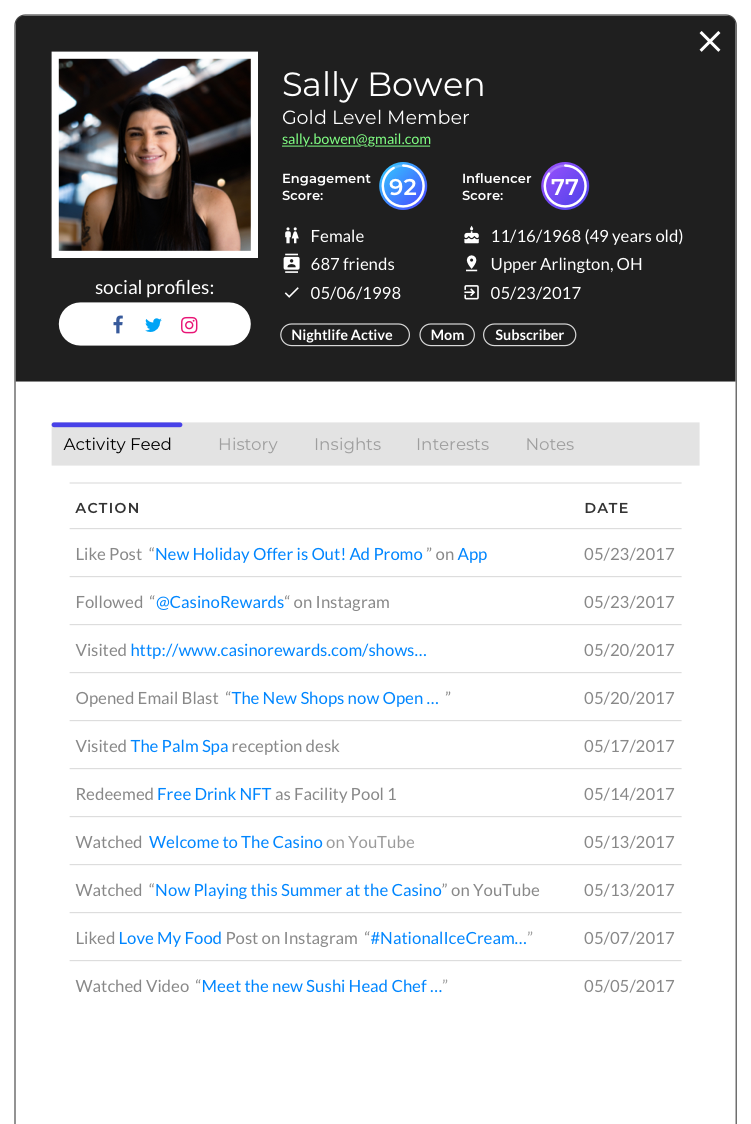 Our library of gamified actions drives value to you while offering fun benefits to your customers.
We offer the most versatile and valuable set of actions available. All through an easy-to-use and 100% compliant system.